We have one of the largest pom selections you will find and at some of the best prices also.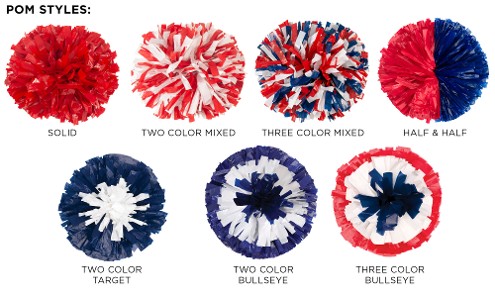 Handle Styles Available
Kap, Stick, Loop, Block, Baton, Baton Elastic, No Handle, Yo Yo

Please Note: Poms are priced individually, order poms in singles, not pairs. Except for defects, pom orders are non-returnable. Not all styles and designs are available in all lengths and widths. All sizes regarding streamer lengths and widths are approximate. Actual counts and streamer widths may vary.
Many other styles and combinations are available than are shown.

For other styles you are looking for please contact us. Sample swatches are avaible if you need to check a color.